"One of the most recognizable features in the changing landscape of Asian studies in thispost-Cold War era is the growing importance of Asia not only as the object of studies by "first world" academia but also as the producer of knowledge"
Multidisciplinary social research focusing on specific geographic regions. Comprises sociology, political science, international relations, economics
International-quality courses are conducted in English and or Chinese with Thai Language courses for non-Thai native
speakers.
Students can study at one of our partner universitiesabroad and transfer grades to enhance their PBIC experience and their career potential.
Located in the heart of Bangkok at Tha Prachan, on the historic and charming campus of Thammasat University.
Highlight Course
TU PBIC Admission 2023
We don't just give our students a broad-ranging educationand international experiences that expand their horizonsand set them up for success in a career. We help them todiscover a field they're passionate about and the courageto pursue it, helping them fulfill their potential in life.
Explore some of our campus and facilities for
you to engage with, both academically and socially.
TU PBIC News and Activities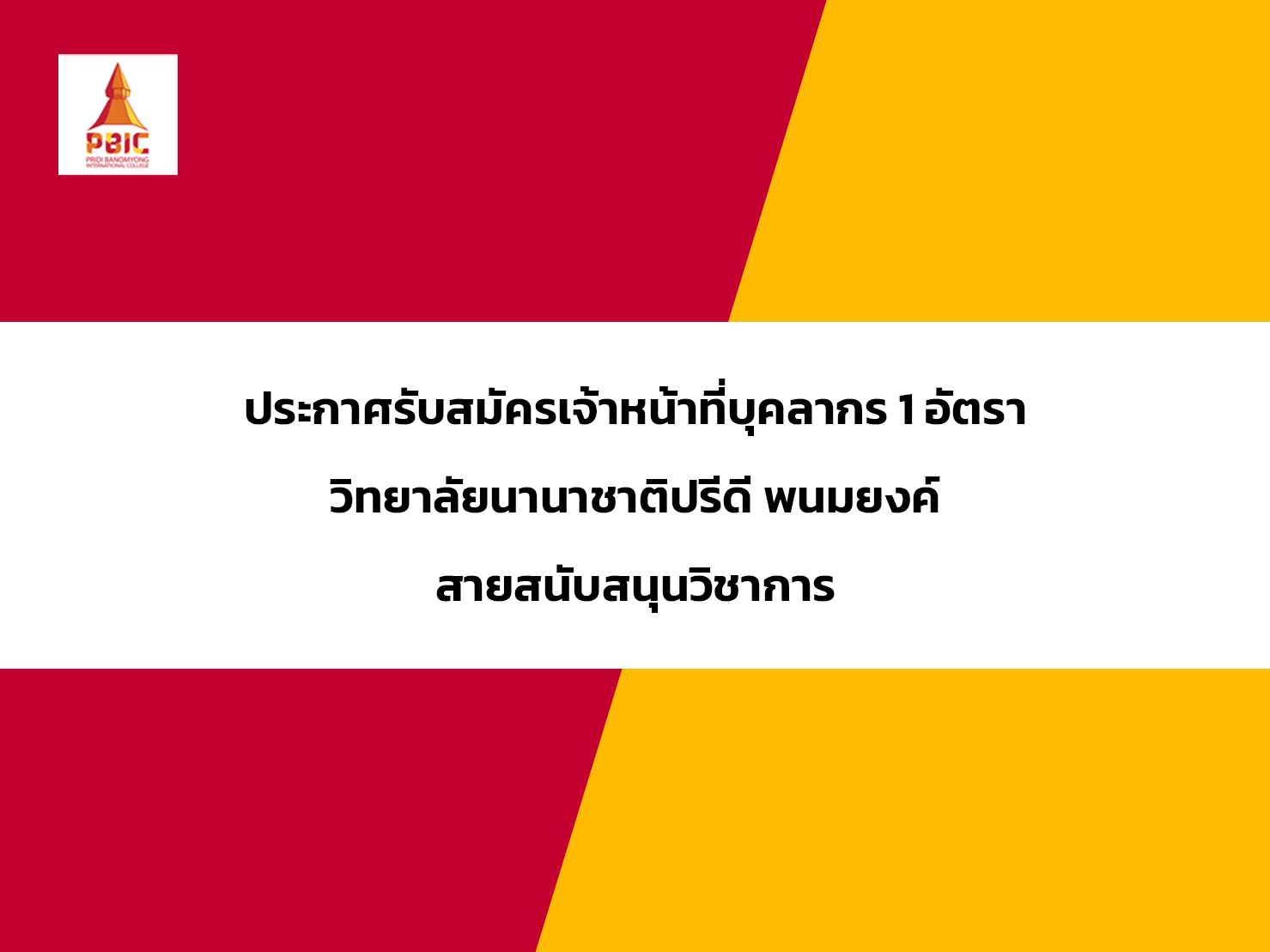 Collected from the Logo Design Contest activities for Pridi Banomyong International College.